Third Family Fall Retreat 2023
Camp Ages: all
Oct 19 - Oct 22
Bring your whole family for a relaxing weekend of fellowship, fun, and teaching from the Word! The speaker for the second family fall will be Bruce Scott.
Start time will begin on Thursday morning at breakfast and wrap up after lunch on Sunday. Campers may settle into their cabins on Wednesday evening if necessary.
Registration will be available about 7:00 pm on August 1st, 2023.
Registration Note: When registering, only add +1 for quantity. Then add your family members under that ONE registration in the available field.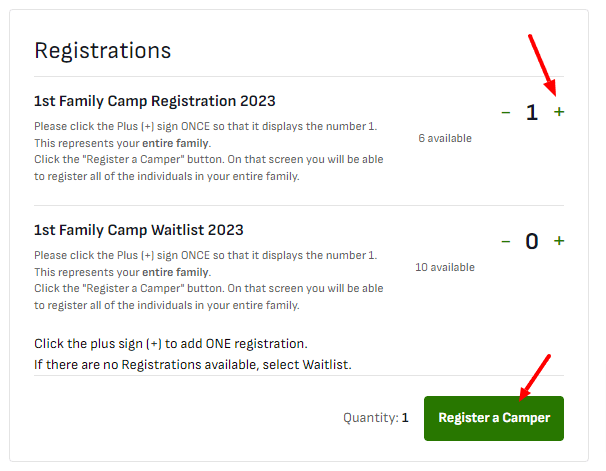 Description
This retreat is an opportunity to bring the whole family for a relaxing weekend of fellowship, fun, and teaching from the Word. Children enjoy games and engaging Bible messages, and adults are provided extra opportunities for fellowship and encouragement from the Word. Many enjoy hiking in the woods or canoeing and fishing on the lake as they admire the brilliant fall foliage.
Camp Ages: all
Camp Speaker: Bruce Scott
Camp Dates: Oct 19, 2023 at 8:00 am -Oct 22, 2023 at 5:00 pm
Camp Location:
Story Book Lodge Christian Camp
5079 Vermilion Trail
Gilbert, MN 55741 United States
(218) 865-4379
Please contact the camp Director as soon as possible to allow other campers who are on the waitlist a chance to be at camp. You can cancel a registration using the form below, or call/text Uncle Bill at 218-410-4119
The waitlist is utilized when a camp has all available spots filled. When this happens, a potential camper is placed on the waitlist. If a camper with an existing spot cancels due to illness or another unexpected event - the Camp Director will begin backfilling these open spots on a first-come, first-serve basis. If you are on the waitlist, you will receive an email if your name (or your child's name) is "on deck" or up next. You will have a limited time to respond before the Camp Director will fill the spot with another camper lower on the waitlist.
No, only one camper per camp per year. This policy is in place to allow space for other campers to enjoy Story Book Lodge!
View Story Book Lodge medical forms here. These forms need to be printed, completed, and signed by a parent before a camper can be admitted to Story Book Lodge. Bring the forms with you when you bring your child to camp.
Please contact us on our Contact Page if you are having issues with registration. We will attempt to troubleshoot the issue or help you manually register for a camp.